The youthLEADarts History
The creation of opportunity, our roots…
LISTEN:
youthLEADarts evolved directly out of conversations between Marilyn Field and the team of Artists Rendering Tales Collective Inc. (ARTCi), a powerhouse team of multi-disciplinary artists based in Richmond, B.C., Canada.
Marilyn, with 25 years as an education innovator and driven by discussions about leadership with former students, created the acronym and established LEAD around its four pillars: Listen. Empathize. Act. Drive
Marilyn Field- An Accomplished and Internationally Celebrated Educator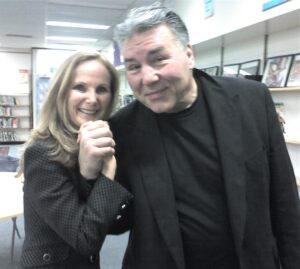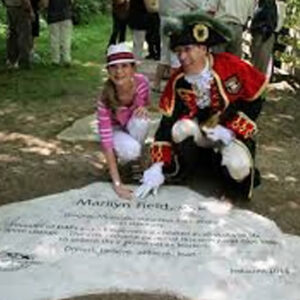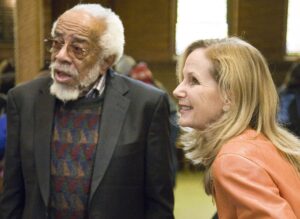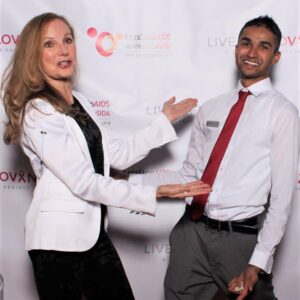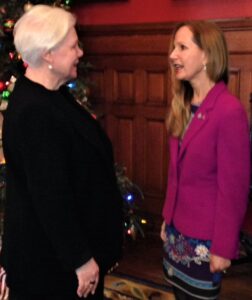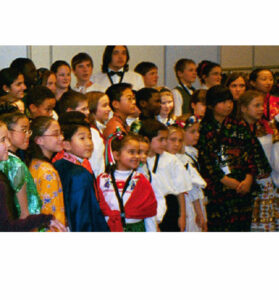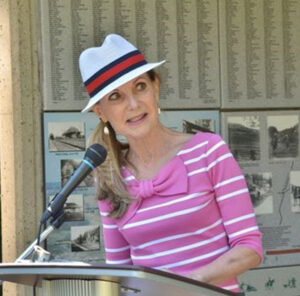 EMPATHIZE:
ARTCi has a history of creating stunning story-based workshops, installations, videos and literature that capture and animate diverse and underrepresented voices. Marilyn approached the team to partner with the LEAD initiative to become strong advocates for children and youth in regions that are traditionally under-resourced.  Read more about ARTCi:  www.artistsrenderingtales.com
ARTCi- Artists Rendering Tales Collective Inc.- Dynamic and Multifaceted Artists and Educators: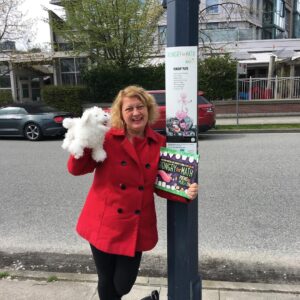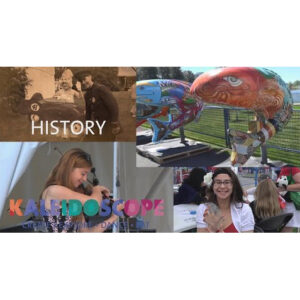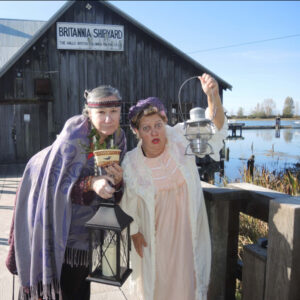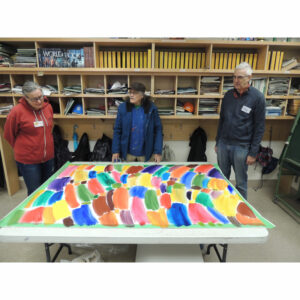 ACT:
Lori Sherrit-Flemming, Shelley MacDonald, Roy Mulder and other artists took LEAD to Britannia Community School, a high-needs school on Vancouver's East Side. In early 2020, the new LEAD team created an intense, one-week arts program for a class of 11-13-year olds.
Students were immersed in activities involving drama, dance, literature/ spoken word, music, drumming, visual art, photography, Indigenous and media arts. On the final day, the students hosted an open studio for an audience of family, friends, and community so they too could witness their process and pride of performance.
The first LEAD project: The Students of Britannia Community School:
Having participated, these middle school students were well prepared for the journey from elementary to secondary school and beyond in an experience that impacted and empowered them to LEAD for a lifetime.
(For detailed information on the initial LEAD program, visit the project blogspot at: https://www.artistsrenderingtales.com/blog )
Videos from the February 2020 LEAD project:
DRIVE:
Based on this initial success, and with an exciting partnership with The Stratford Festival, Marilyn and artist-educators reached out to others to create a cross Canada network. This created youthLEADarts, as it stands today. Deirdre Potash (ArtWill Studio) and Tina Tucker Bye (Grove Hall) are based in Quebec. Shelley MacDonald and Roy Mulder in Nova Scotia represent ARTCi East, and Lori Sherritt-Fleming remains in British Columbia with ARTCi West. 
Meeting in the virtual space, before Zoom came into vogue, the youthLEADteam created plans youth leaders' summit in Stratford in July 2020 with 6 youth representatives form across Canada attending the elite Stratford Festival Youth Education Shakespeare Camp for a week.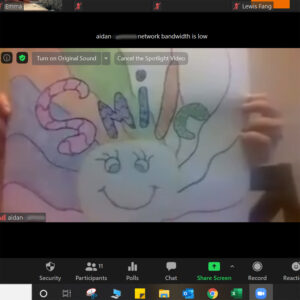 However, the pandemic forced everyone into the virtual space. Without a pause, in the summer 2020 Deirdre led two online national youthLEADarts drawing workshops. These were both part of the Doodle Challenge, and used to words Listen, Empathize, Act, Drive as inspiration.
Tina delivered two summer arts camps inspired by and incorporating youthLEADarts values. Furthermore, Tina hosted a socially distanced, Fall Mini-Arts Fest at Grove Hall, where Deirdre ran a 'make a clay 'wish box'' workshop.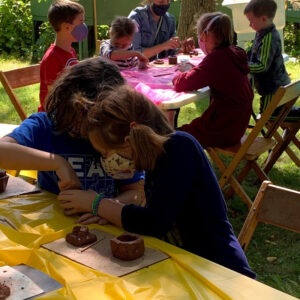 Each youthLEADarts workshop or program is designed to assist the students discover their strengths, address their challenges and develop communication and leadership skills in short, invigorating and fruitful timeframes. With strong roots in communities across Canada youthLEADarts, as it evolves, will continue to empower youth by developing accessible programs that help them to find their voices as LEADers who drive the future.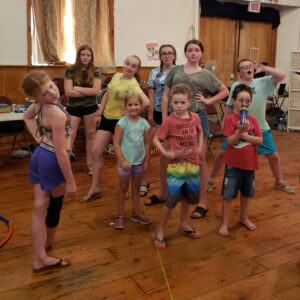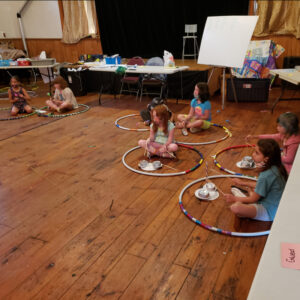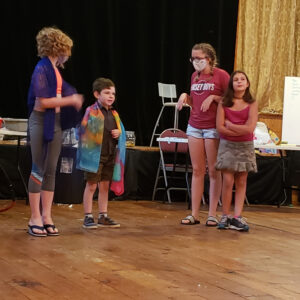 Our regional Artist/Educators conduct live, virtual artist workshops. These cross-Canada experiences connect the values and themes of LEAD with various artistic disciplines. Watch this space for the opportunity to engage in activities involving drama, dance, literature/spoken-word, music, drumming, visual arts, photography/ videography, Indigenous, and media arts. Our goal is to create an online project that will serve as a sustainable model for communities of like-minded youth to communicate even after the pandemic has run its course.
LEAD's Artist Educators are experts in developing curriculum for all students. Whether virtually or in person; for elementary, junior, intermediate or senior students; as a facilitator in your classroom, youth group, extra curricular or community activity we are specialists at empowering youth with the vocabulary and skills to become LEADers. Our forte is using the arts to increase the skills such as Group Work, Creative Problem Solving, Interpersonal Communication, Personal Responsibility and Self-Regulation. Through these skills the students also increase their Resilience, Self-esteem and their ability to Self-advocate.  Please contact us to schedule a consultation to meet your needs. We have resources across Canada. (info@youthLEADarts.com)