welcome to
the #youthLEADarts project
Listen. Empathize. Act. Drive.
youthLEADarts is a network of Canadian young people who work together, through the arts, to encourage and support one another as they emerge as the LEADers of tomorrow. These diverse individuals are brought together and mentored by Artist- Educators who facilitate each participant's journey of self-realization and learning.
The target of the #youthLEADarts project is under-resourced populations. This could mean communities that are inner-city, rural, or remote. It also encompasses those who feel outside 'the dominant social norms' (including, but not limited to: culture, language, religion, ethnicity, socio-economic status, able-ness, gender and sexuality).
Please consider becoming part of our growing movement, keep reading to learn how!
what does LEAD stand for?
Listen. Empathize. Act. Drive.
Listening is as important as speaking when communicating. 
What do you think is important when you listen?
Actions speaks louder than words.
What are you going to do?
Empathize means trying to imagine how someone else feels.
How does it make you feel when someone does that for you?
Drive yourself and your idea to completion.
What gives you the power to keep going?
Join youth from across Canada this summer in this project. Though Covid has us trapped in our homes, you can make new friends with similar interests to you.

You will be offered the opportunity to engage in activities involving drama, dance, literature/spoken-word, music, drumming, visual arts, photography/ videography, Indigenous, and media arts. Our goal is to create an online pilot project that will serve as a sustainable model for communities of like-minded youth to communicate even after the pandemic has run its course.
The #youthLEADarts Summer 2020 project
With the onset of COVID-19 and the closure of schools, community centres and theatres, Canada's young people, rural and otherwise, have not had access to live performances or live instruction. With the abrupt need for teachers to transform curriculum to suit online platforms, generally speaking, the arts have evaporated from educational institution's offerings. Now summer is here, and the isolation continues.
BUT…Creating art is a way for youth to be heard. The lack of arts programming has greatly reduced our youths' ability to discover and apply their unique voices and to find other compatible young people with which to connect. Moreover, for the youth in under-resourced communities that are inner-city, rural, or remote, COVID's isolation has greatly augmented their existing challenges to succeed and be heard. 
Students NEED the arts now, and over the summer, to engage their hearts and minds, to empower them and to help them develop the communication and leadership skills that they will not be able to achieve in isolation.
See yourself and your friends featured on our website by using our hashtag #youthLEADarts in your arts and leadership posts.
Make sure it is OK with your adults first, and check its alright with the people in your pictures and videos too. We have a privacy policy- you can check it here. And please make sure the content is "family friendly". 😉
 "Given the opportunity, the arts can absolutely empower children, changing their lives for the better," -educator and musician Marilyn Field.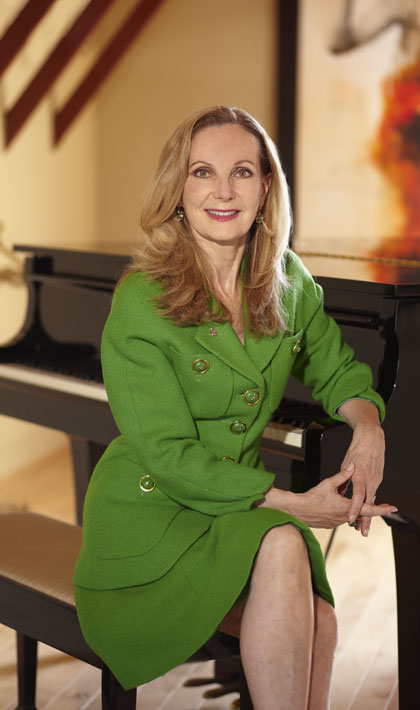 Founder and Mentor of LEAD Marilyn Field MSM Creates Opportunities for Candian Youth
LEAD is an acronym that brings the  Listen, Empathize, Act and Drive together as a pathway for all leaders. The brain-child of visionary Marilyn Field MSM, this educational framework helps participants plan, implement and reflect upon their own voice and build their own inner leader to impact their communities. A classically trained pianist, Marilyn was from a young age "that quiet one" who learned to accept challenges like losing her mother when she was two and who the other children looked to for learning and leadership.  And LEAD she has! In 1994 she created a ground-breaking program for students at-risk. It is called DAREARTS. Since its inception DAREARTS has engaged over 220,000 young people across Canada  a lifelong motivation for creative thinking and excellence in their lives and communities. Her international recognition as a leader in the field of arts education includes being invited to conduct the Nobel Peace Prize's 100th anniversary choir, which was composed of children representing 23 countries.  Her lifetime reward has been hearing children proclaim, "… I am a Leader!".
In addition, Marilyn has served on the boards of Opera Atelier, Toronto Senior Strings, The Ontario Speech Foundation, Theatre Orangeville and the Esprit Orchestra (Chair) plus Chair of the CD project of the Canadian Opera Company. She has also volunteered with the Stratford Festival, Headwaters Arts Festival and Headwaters Health Centre, and she has helped seed numerous other arts organizations. In 2013, she gave the University of Toronto's Convocation Address.
Marilyn Field was awarded the Canadian Meritorious Service Medal by the Governor General in 2003 and both the Queen's Gold and Diamond Jubilee Medals. In 2013, she was the inductee of the Caledon Walk of Fame, with a stone along the Trans Canada Trail.
In continuation of her journey of leadership, Marilyn is proud to mentor a national circle of youths and arts educators who have created the #youthLEADarts project to lead us all into a brave new world of discovery.
The #youthLEADarts Summer 2020 project
Regional Artist/Educators are conducting live, one-hour, virtual artist workshops. These cross-Canada experiences will connect under-resourced youth in each part of the country through the arts. While workshops will be delivered on separate days from separate provinces, the values and theme (LEADership) will tie them together.
Doodle Challenge through LEAD
Friday, July 3, 2020
11 to 16 years old from across Canada.
Get connected! Be heard!

Any kind of paper and drawing utensil.
Look what we can create!
Make sure you know what time-zone you will be participating in! Make this a Cross Canada Experience!! 
11 am- BC/ Yukon
Noon- Alberta/ Sask./ NWT
1 pm- Winnipeg/Nunavut West
2 pm- Ont./ Qc./ Nunavut East
3 pm- NB/ NS/ PEI/ Lab.
3:30- NFLD
Bonne journée. L'art fait du bien
Have a wonderful day. Art feels good
Contact us to find out more.
We are looking forward to answering your questions.